BASTARDERNES PARK
'Bastardernes Park' means the park of illegitimate children in Danish. As metaphor this refers to the design process, where design media were used in 'illegitimate' ways leading to 'bastard' mixtures between analogue and digital media. The park makes place for loosely planned events, – there is no fixed master plan, but several smaller spatial programs which can be rearranged at different places in existing parks temporarily.
'Bastardernes Park' was part of the exhibition 'WORKS+WORDS' at the Royal Danish Academy of Fine Arts, School of Architecture 23 March – 7 May 2017 displaying artistic research in architecture.
There are four types of 'bastards', that each enable different activities in a park. A green map shows a way of arrangement the typoloty 'bastard no. 4', a combined staircase, tower and swing.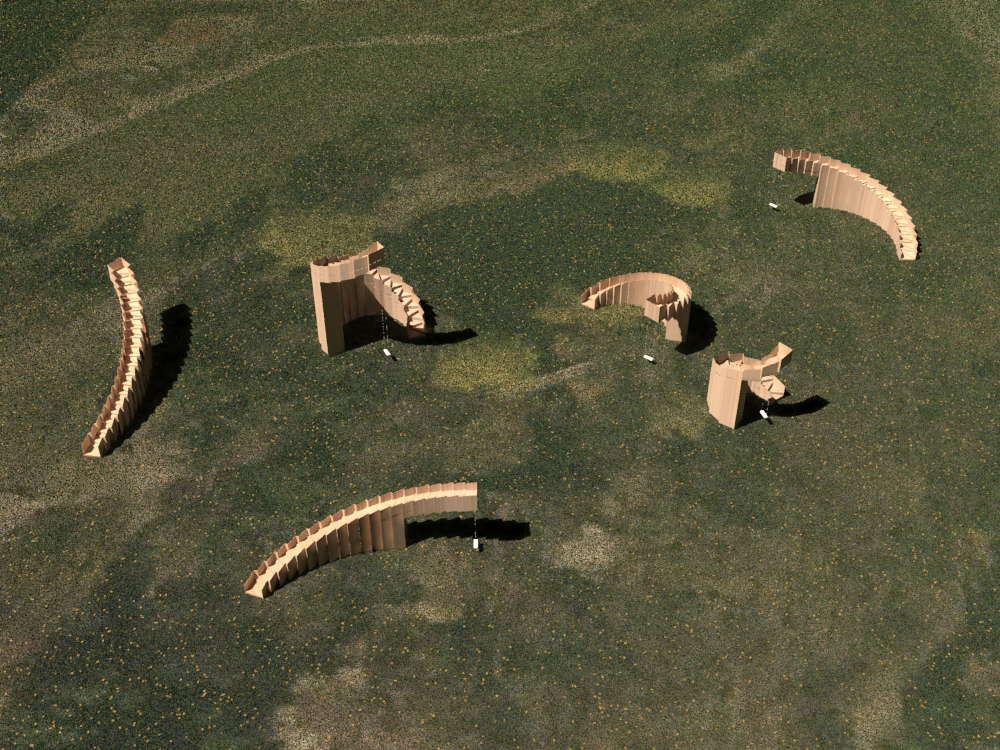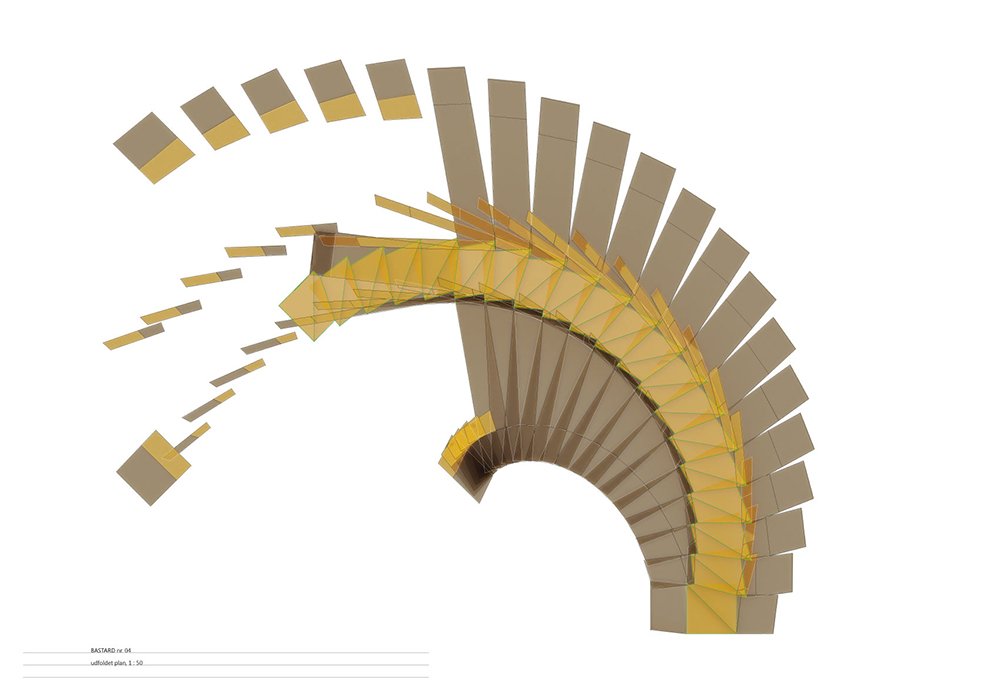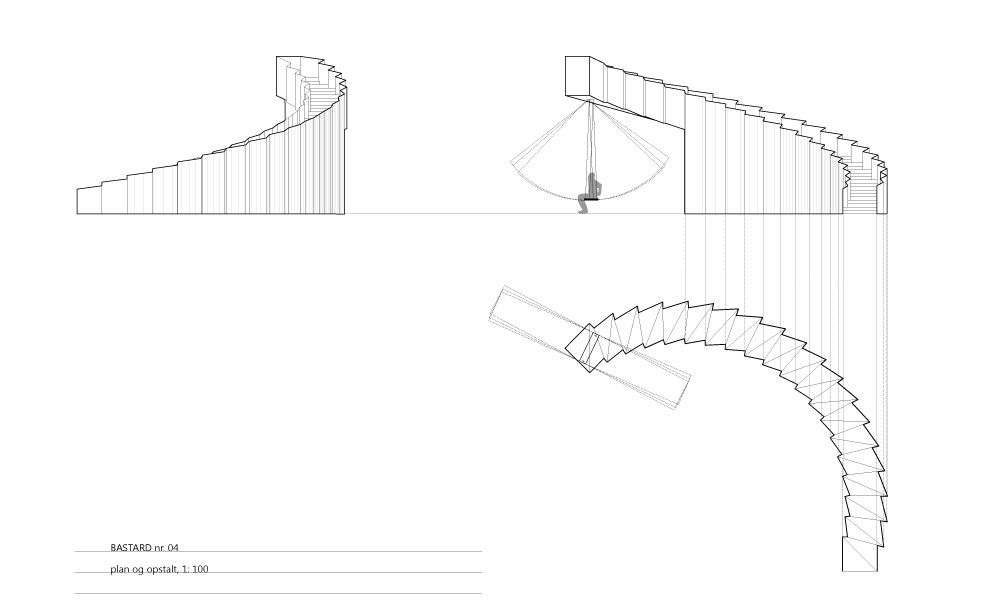 In the second map of the park, the black one below, different signs symbolize different sorts of 'bastards', i.e. small pavilions and outdoor furniture.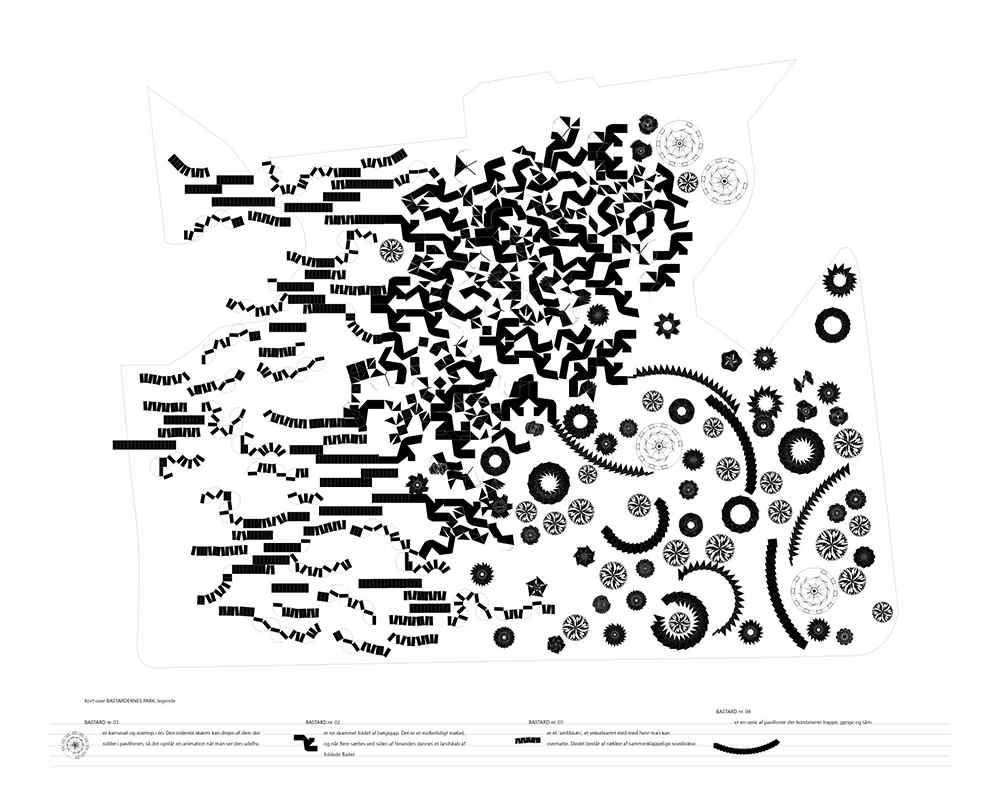 Bastard no. 2 is a stool folded of cardboard. It is a temporary furniture to be used at festivals, markets and other events. People can fold the stool and sit down in the park as they want. The stool is folded of one piece of cardboard and can carry ca. 100 kg.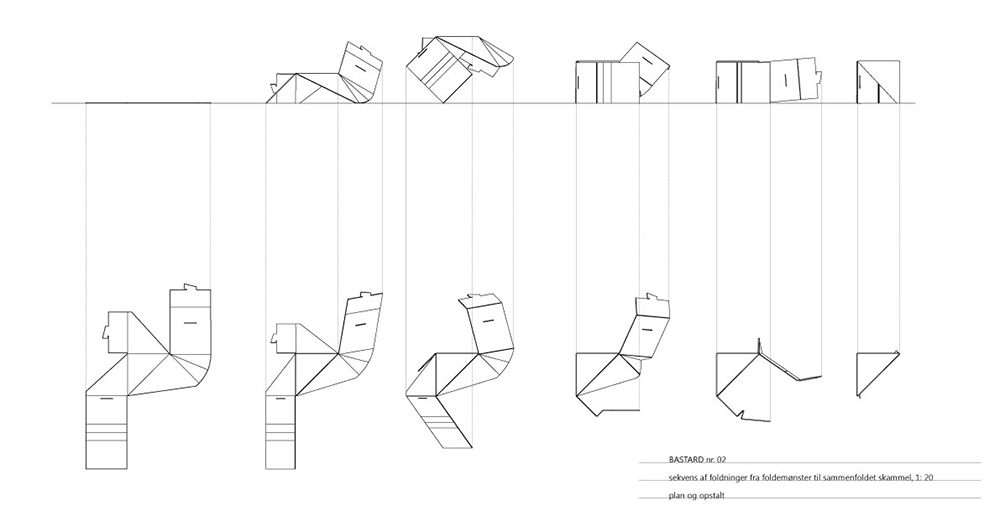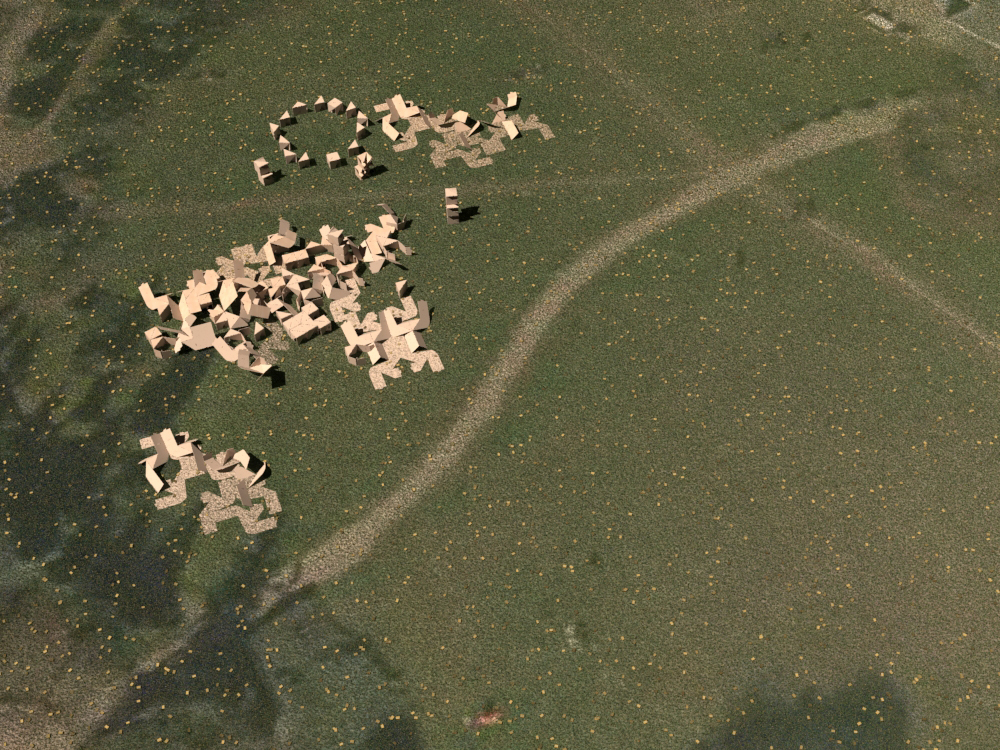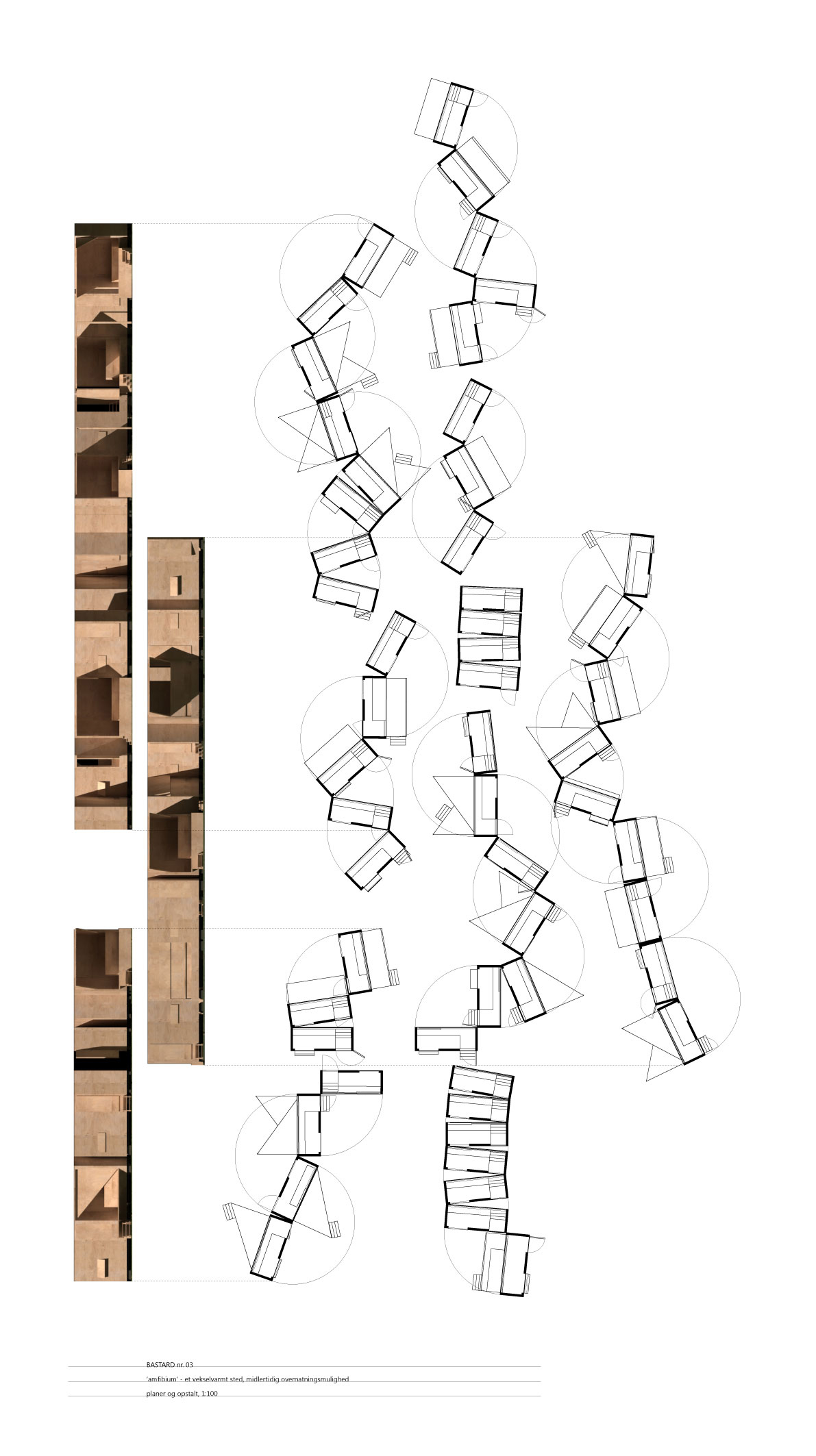 Bastard no. 3 paraphrases the typology of a circle of wagons, associated to a free life on the move. Bastard no. 3 is a bed within a small wooden wagon that provides temporary shelter. The two large sidewalls can be folded out, either being closed down completely and packed into a row, or opened up and spread out. When the wagons are folded out yard-like exterior spaces form between them with small terraces and shelter for the sun.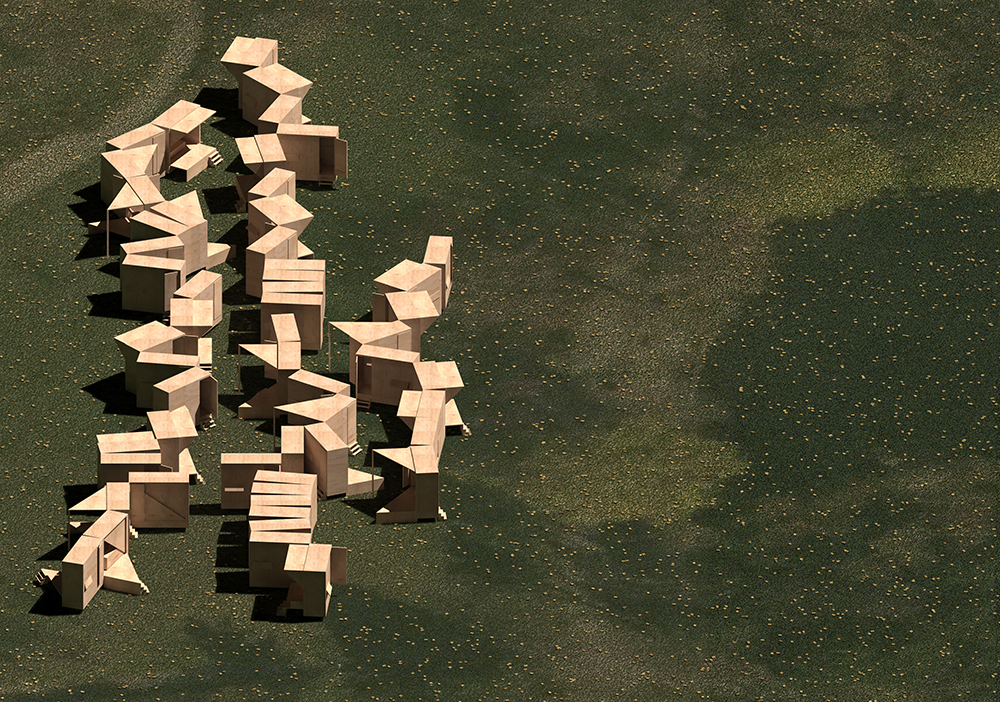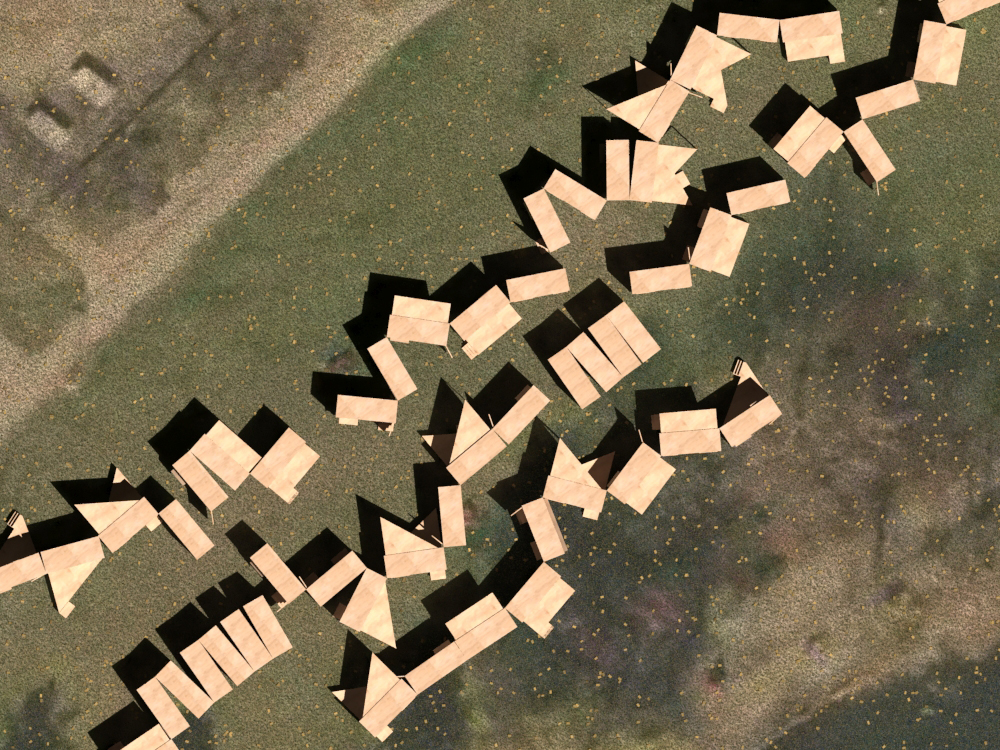 Bastard no. 2 is a rotating pavilion where the effect of a zoetrope is combined with a merry-go-round.