Analogue diagrams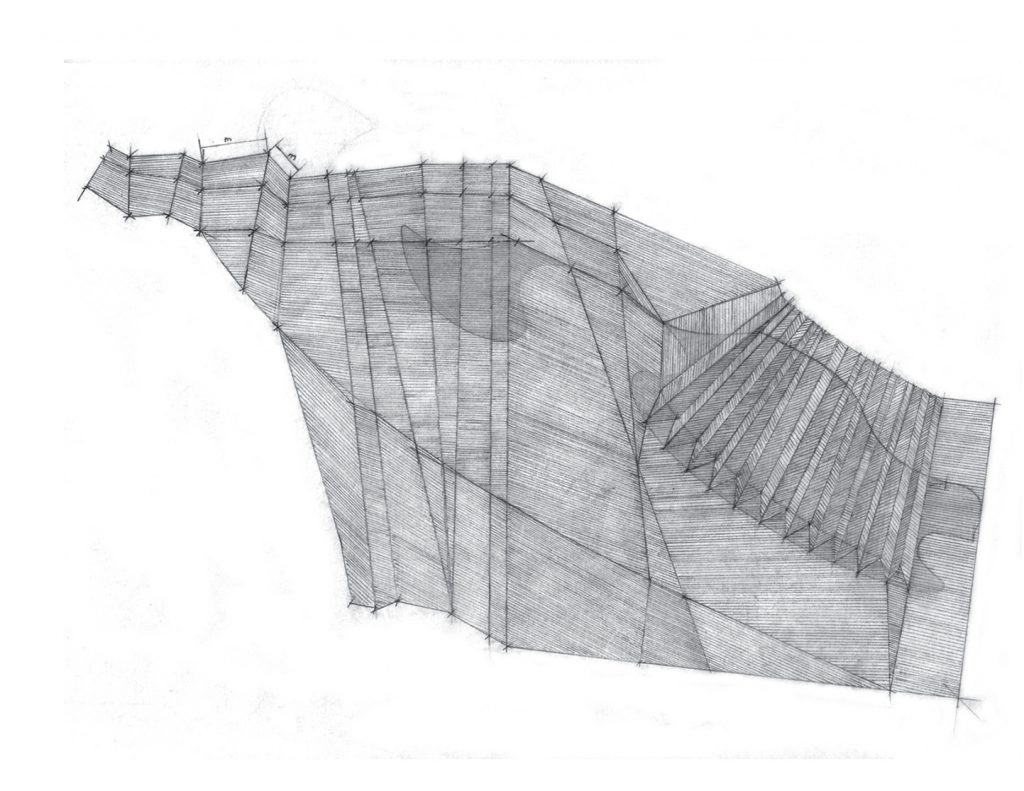 This drawing series is related to the French philosopher Gilles Deleuze's concept, the diagram as motif. He coins the concept in relation to the artist Francis Bacon's way of painting, and argues that a painter's diagram works by a special "analogical language," which progresses by moves of sensation and direct sensuous impact between painter and painting. Such a diagram, unlike a digital diagram, cannot necessarily be made explicit, and may only show itself indirectly in a material artefact like a painting or a drawing.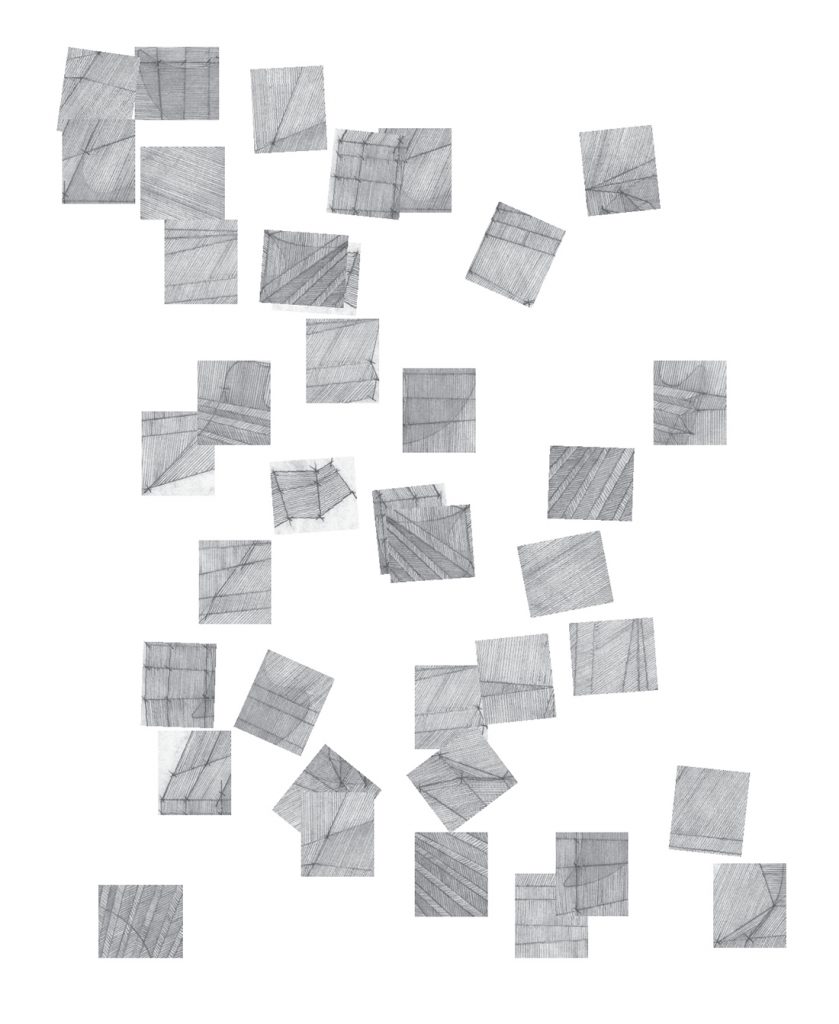 Although only few of these drawings are hand drawn, the series could be thought of as an analogical language in Deleuze's sense.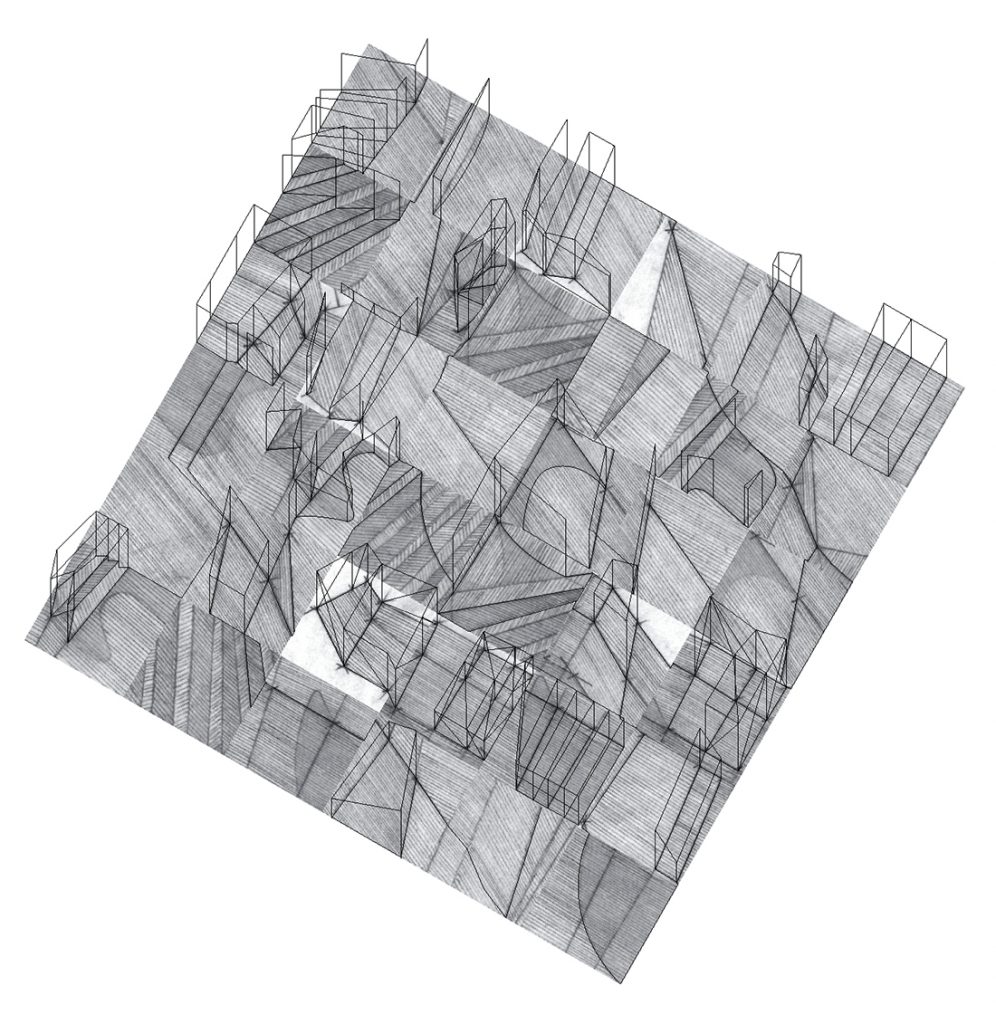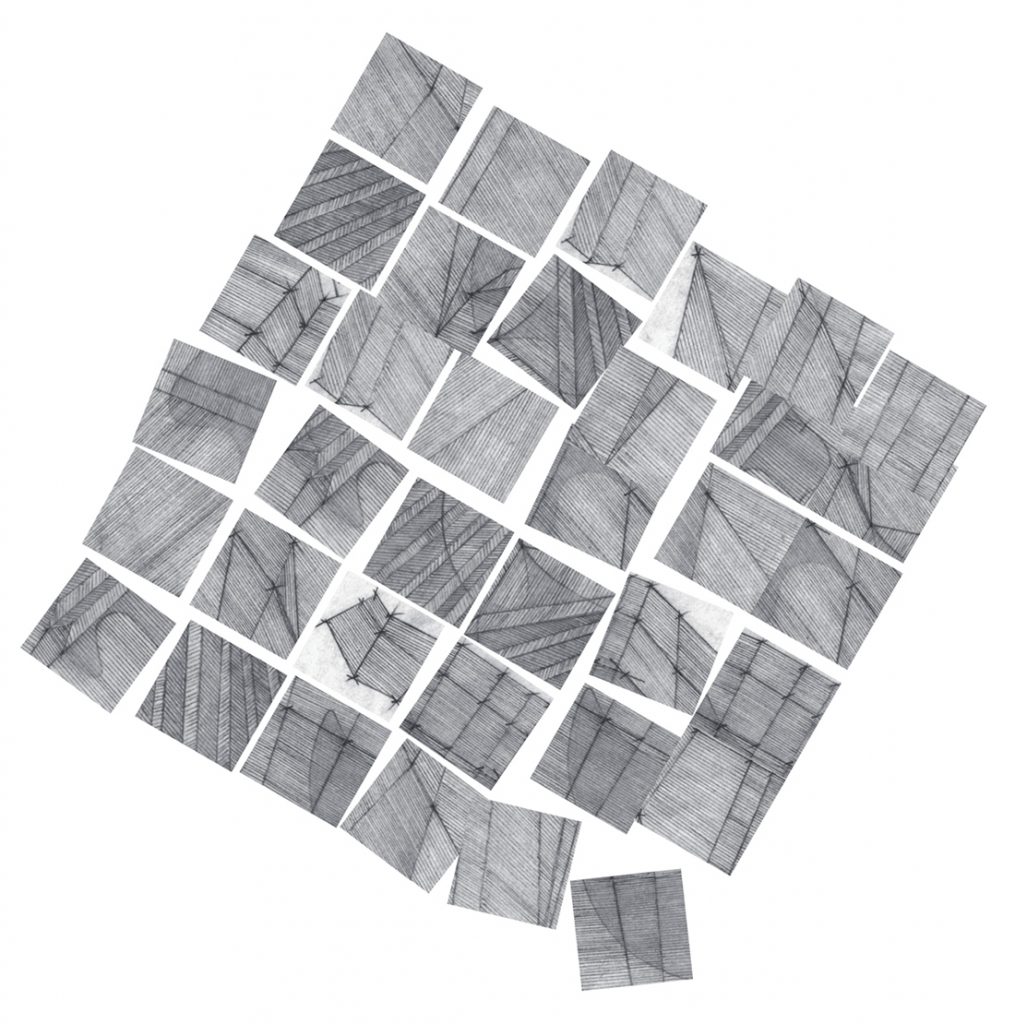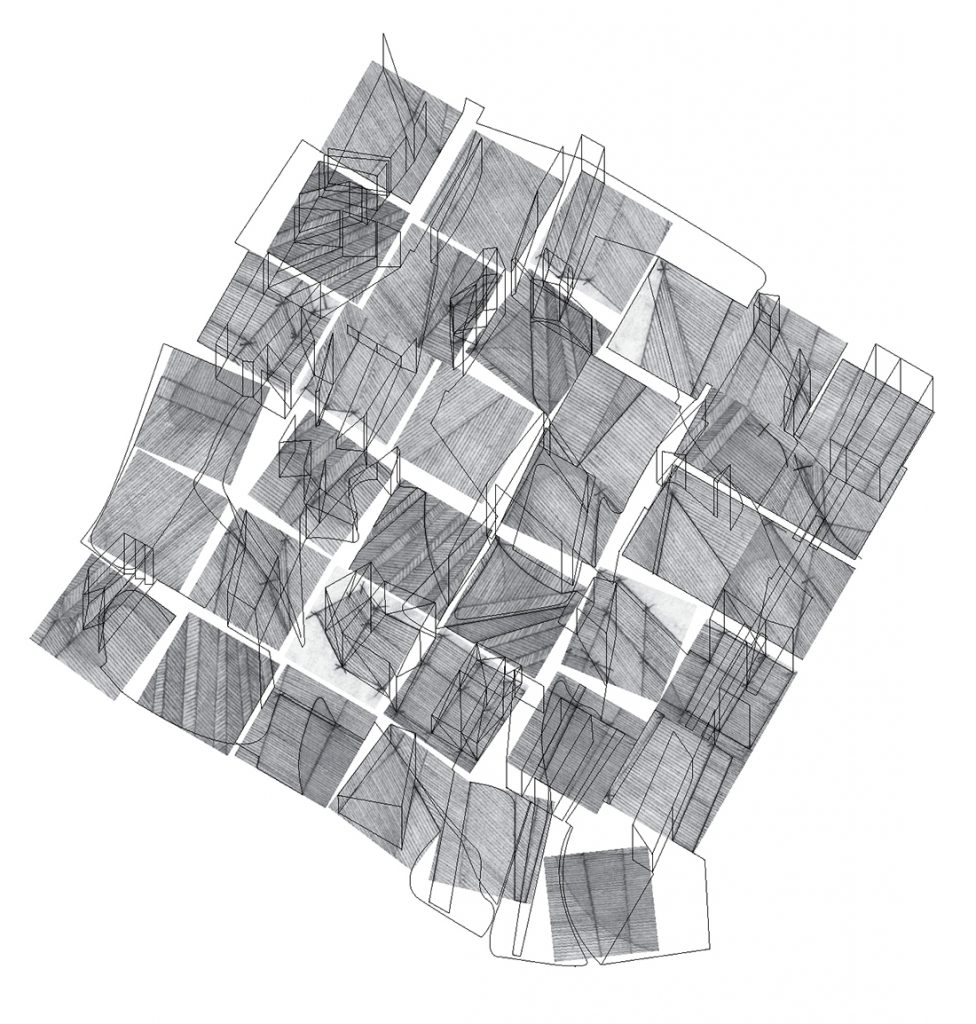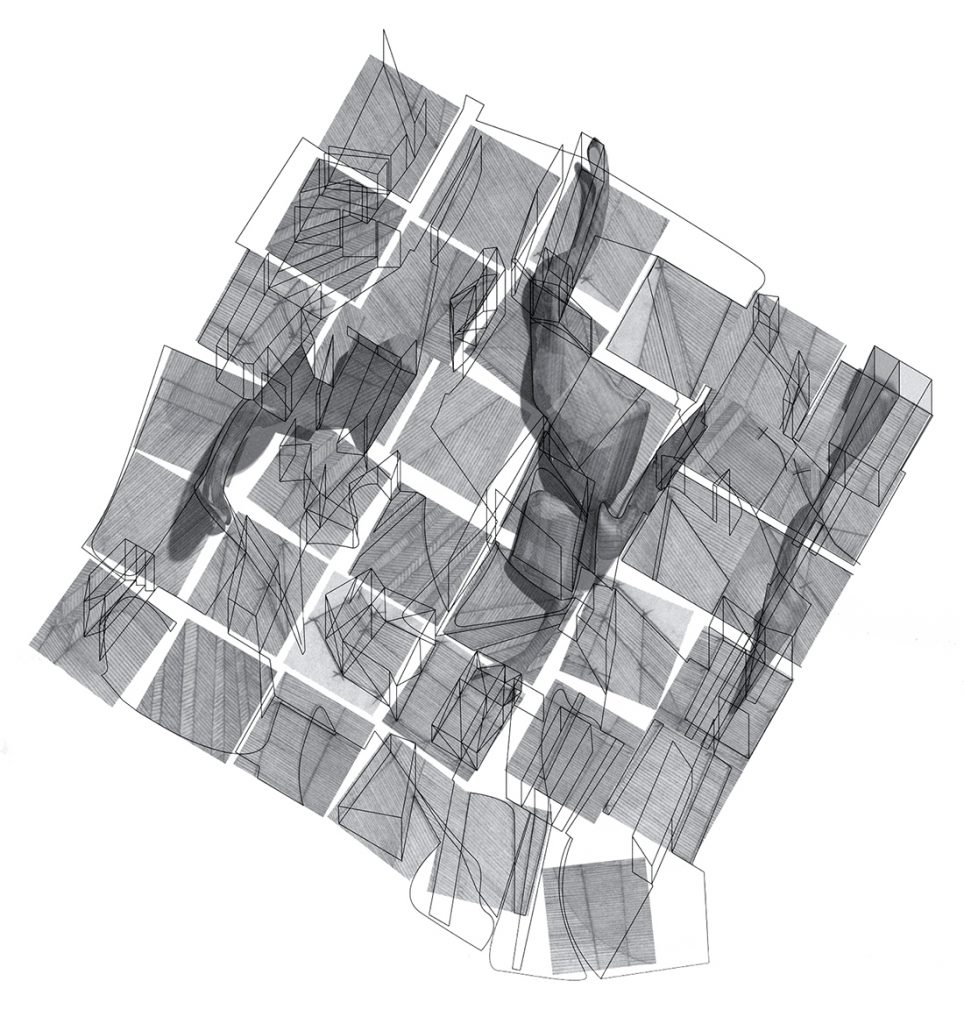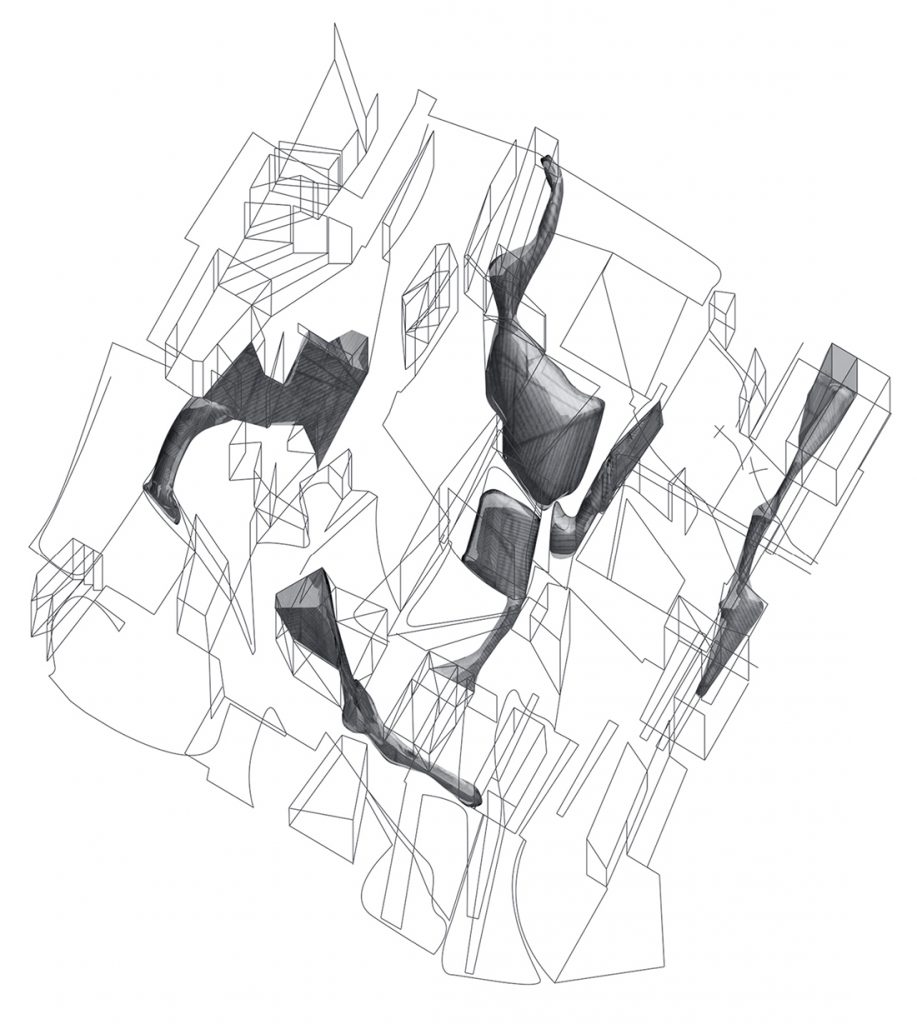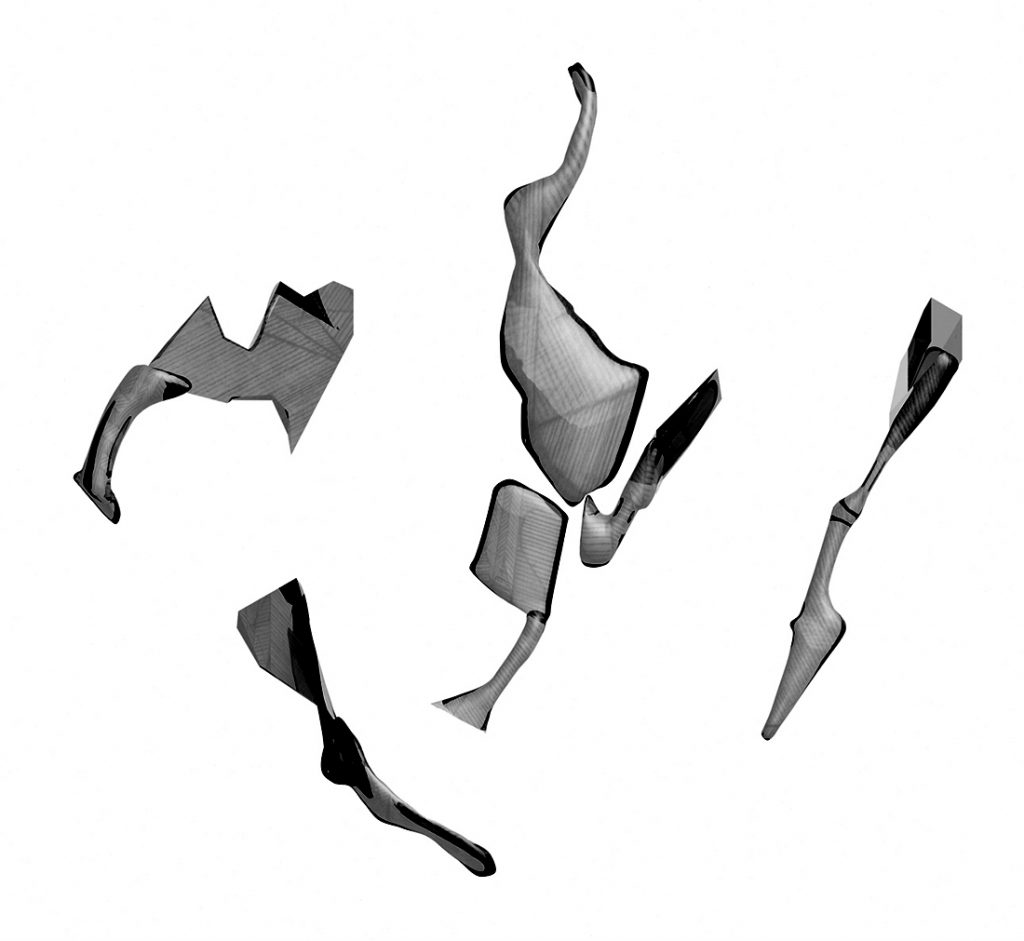 These drawings have been published in: Hougaard, A. K., Søberg, M., Torp, K. A., Lorentsen, E., Thorborg, C. and Grønlund, L., eds. Refractions – Artistic Research in Architecture. Copenhagen: Architectural Publisher B, distributed by ideabooks.nl.