Client: Deutsche Bahn
Collaboration with: Product designer Sebastian Fengler and Team Smart City | DB – Franziska Sack, Nora Steinhöfel, Ariane Mielke and Britta Henkel
Place: Public urban spaces around train stations in Germany
Date: from 2021
Materials: European steel, Thermo-ash FSC, Western red cedar FSC, bamboo FSC
Construction: welded steel profiles with laser cut, folded steel plates
Structural engineer: Buro Happold, Philipp Christ
Manufacturer: Freiraumgestaltung Fischer and Euroform, Signature Hiller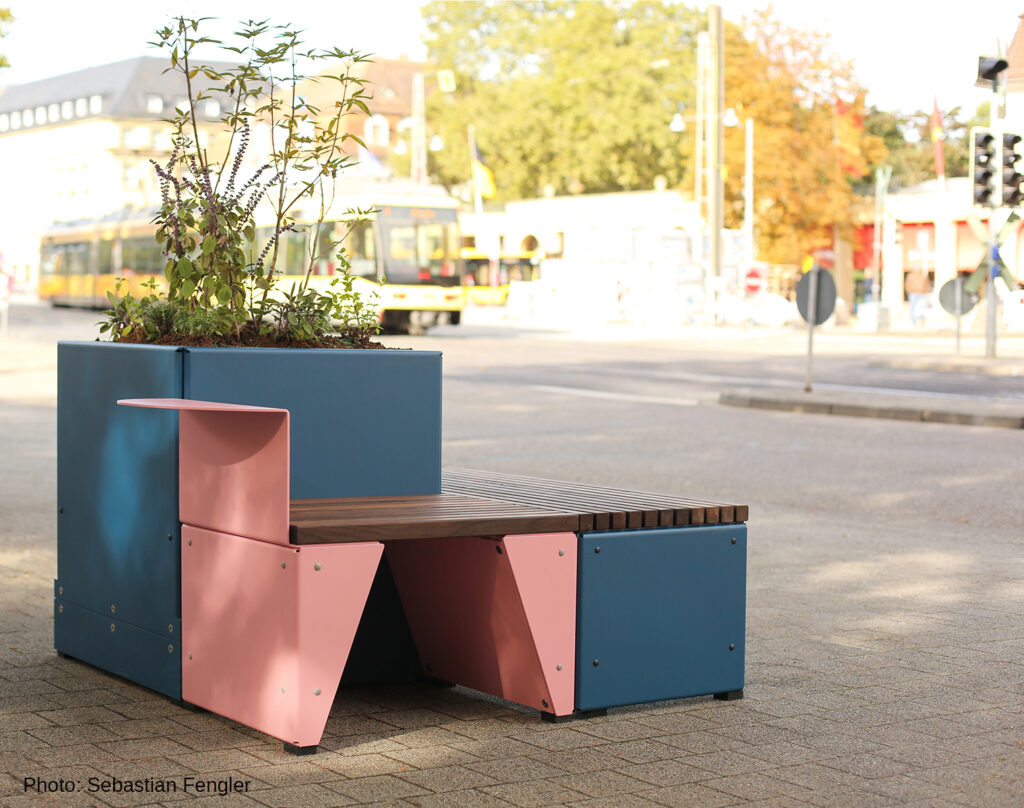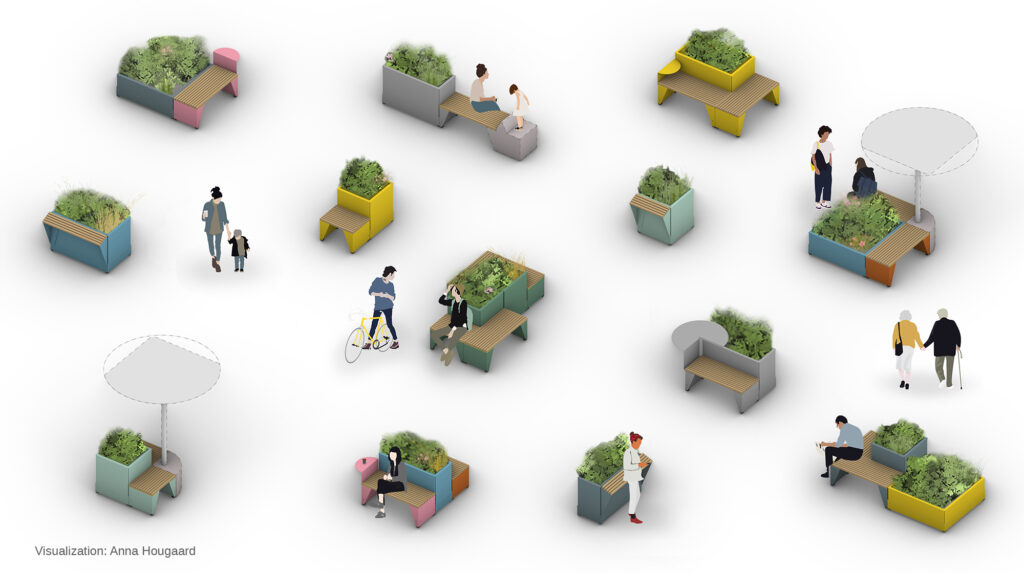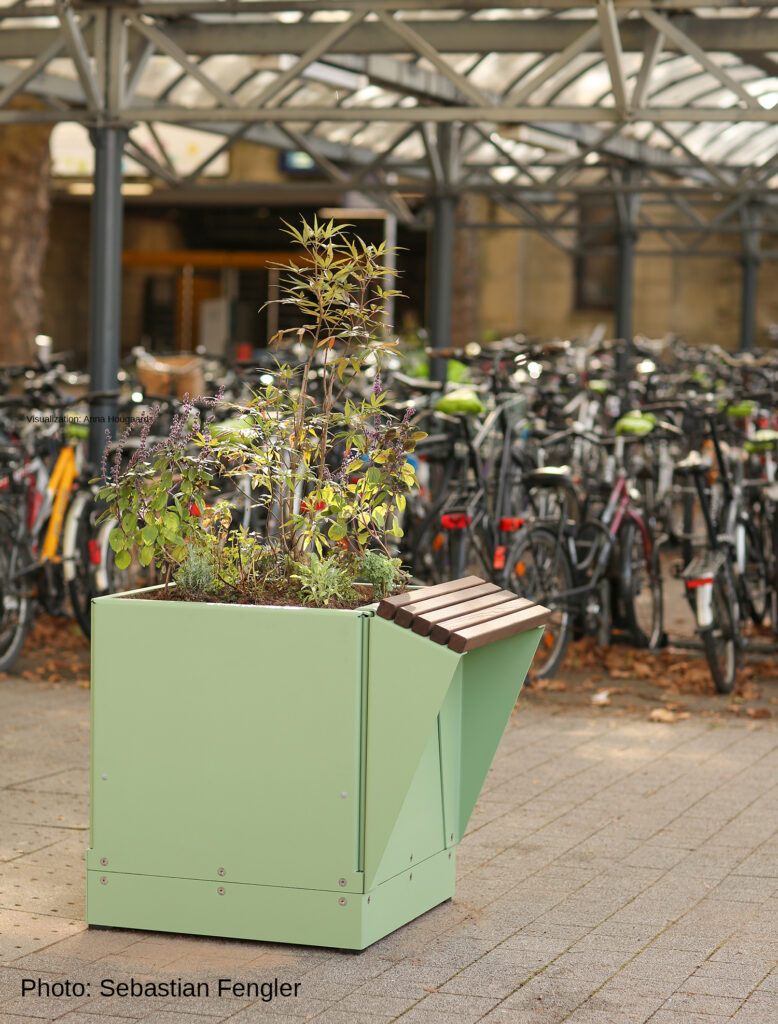 Freiraum Kit 2.0 is a modular urban furniture system.
Its general purpose is to enhance the quality of dwelling and waiting around train stations. The approach is to create sitting facilities and vegetation.
All modules have been developed for serial production, easy maintenance and inclusion. They can be moved by a pallet truck and rearranged over and over again. They function alone-standing or combined as small urban landscapes.
---