Client: Deutsche Bahn
Collaboration with: Team Smart City | DB – Franziska Sack and Caroline Manz
Place: Public space in front of Köln Mülheim trainstation
Year: 2020
Materials: Larch from Southern Germany FSC, sheating plates, sprouce, Southern Germany, FSC
Construction: Timber
Structural engineer: Buro Happold, Florian Förster
Manufacturer: Tischlerei Twents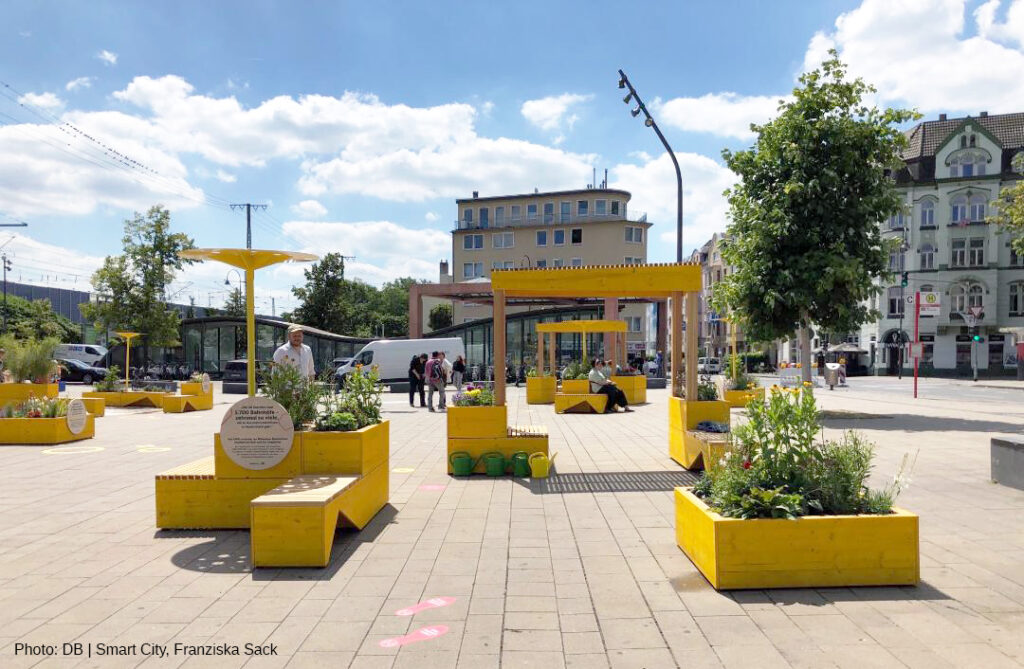 Freiraum Kit 1.0 is a modular urban furniture system developed together with DB | Smart City. The pilotproject in Köln Mülheim connected the public space in front of the station with the surrounding city. Local communities organized events and helped taking care of the urban gardening.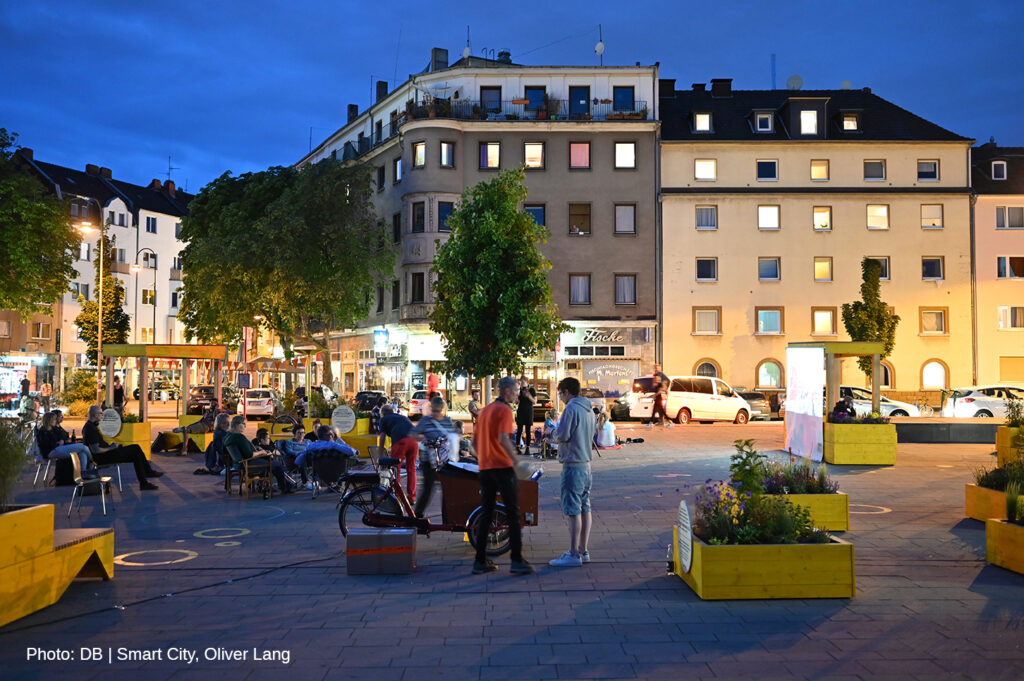 ---